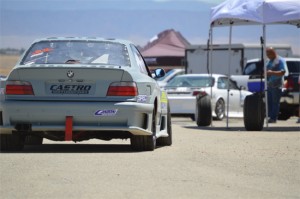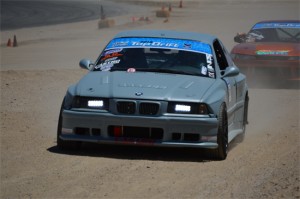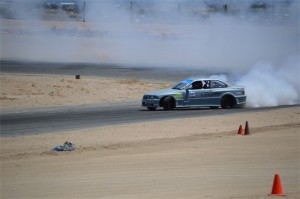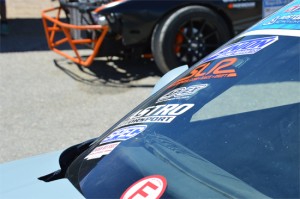 Jef Groff professional stunt man in the film industry for the past 10 years here in Southern California, where he developed a love for drifting among stunting motorcycles. One great guy who has such passion and dedication both on and off the track always giving it 110% to anything he signs up to, another reason why we are happy to take on such a sponsorship with this new build.
Jef picked up a prestine '97  e36 M3 a couple years ago which slowly but surely landed in our hands to finish the LS3 swap. This project is being taken to the next level with Castro Motorsports now in control of the entire build. From a new upgraded LS3 motor putting down 470 horsepower and 435 foot pounds of torque running e85 fuel. All this power runs thru a 4 speed nascar dog box transmission built by Texas Speed Racing. With the amount of torque the 2-way LSD locks up and keeps the tires smoking as Jef maneuvers the car thru the turns.
Custom Fabricated: Rear mounted radiator, Trunk mounted Fuel Cell, Crash bar front & rear, Custom front support for headlight mounts and hood, Eight Point Roll cage including a Halo and Intrusion bars
Engine: 2013 Camaro LS3, Castro Modified long tube headers, FAST big mouth throttle body, Super Dampener, upgraded fuel lines, Aeromotive A1000 fuel pump, Holly eliminator standalone, tuned by Turbo Joe on our in house Mustang Dyno.
Transmission: 4 speed dogbox from texas racing
Suspension: Bilstein PSS10 Coilovers, SLR Lower Control Arms, Ground Control Pillow Ball camber plates, AKG Lollipops
Wheels: Apex ARC 8